Cifa K45H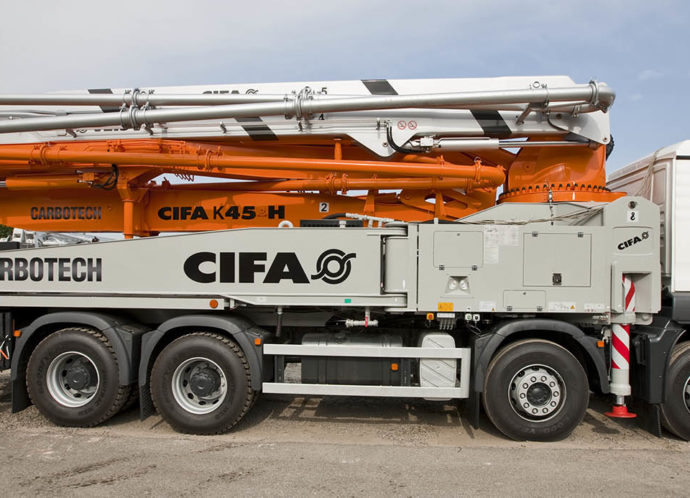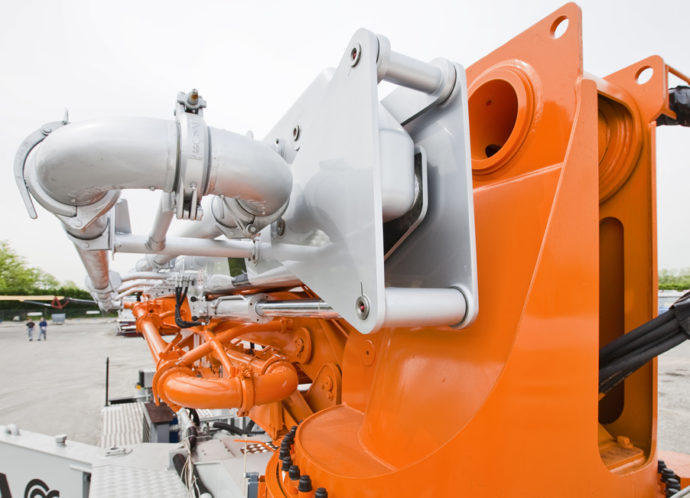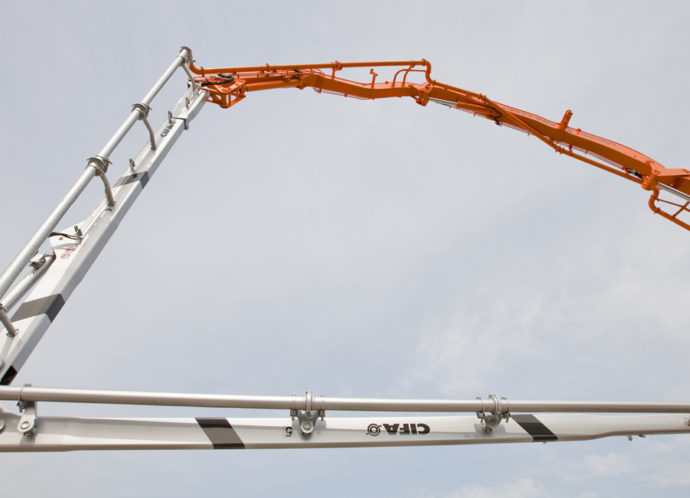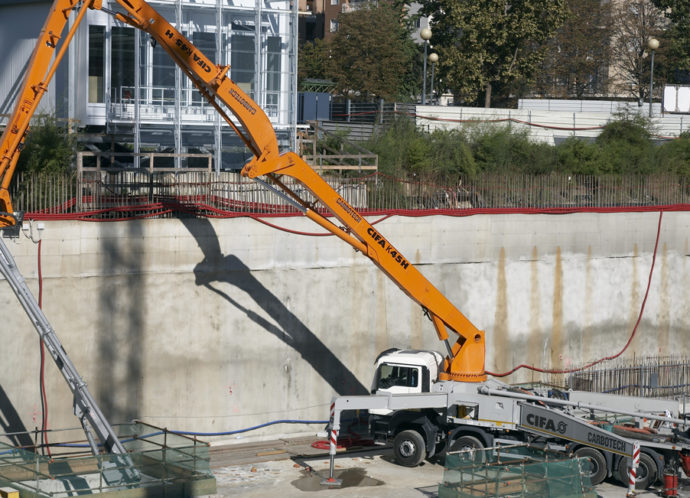 A 45-meter boom with five sections, the last two of which are made of CARBOTECH, with CIFA Long Life Pipes double layer 125 mm diameter pipe system.
Available pumping uniits: HP1608EC and HP1808ECX. 230 or 260 mm of concrete barrel diameter.
Maximum capacity up to 180 m3/hr, maximum pressure on concrete upt to 83 bar.
"RZ" fold-up system.
Subject to durability tests for over 10 equivalent operating years.
Smartronic GOLD machine management system with Advanced Stability Control: Maximizes the safe working area when outriggers cannot be completely opened
Can be mounted on an 8×4 truck, total weight within 32 tons.