Mobile Low Level Cement Silo
Mobile Low Level Cement Silo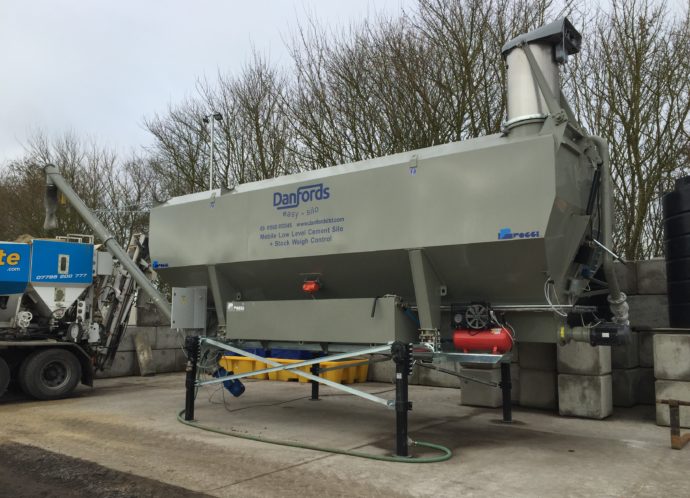 Danfords supply a range of Low Level horizontal silos suitable for storing bulk powder material such as cement, pfa or lime in capacities from 20 tons to 100 tons, alternatively we do design silos to suit customer's specification.
Our Silos are designed to a very high standard and meet all current QSRMC, HSE and EPA requirements.
The advantage to our Low level Silos is having slewing transportable legs making them ideal for easy transportation and movement either to feed into a batching plant or mobile volumetric concrete mixer
We can also offer weigh batch systems for batching required dosage quantities and belly mounted water tanks with water pump ,flow metre and preprogammable dosage control.